From Associated Press:
Lawmakers rejected the deal 391-242, ignoring May's entreaties to back the agreement and end the political chaos and economic uncertainty that Brexit has unleashed. It was a narrower outcome than the historic 230-vote margin of defeat for the agreement in January, before May secured changes from the bloc — but not by much.
Top EU officials warned that the defeat had increased the chances of a chaotic "no-deal" British exit, which could mean major disruption for businesses and people in the U.K. and many of the 27 remaining EU countries.
[ For Full Story ]
[Return to www.spiritdaily.com]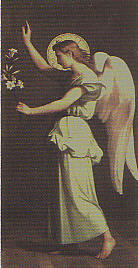 Pray always for purity and love
+++
Please report any inappropriate ads or content