From The Buffalo News:
A longstanding symbol of power and prestige in the Catholic Diocese of Buffalo has been sold for $1.5 million, which will go toward paying childhood victims of clergy sex abuse.
A deal to sell the residence of Bishop Richard J. Malone at 77 Oakland Place closed Tuesday afternoon. A diocese news release said the buyer was Carmel Oaks LLC, but didn't identify a person connected with the sale. The limited liability company is affiliated with Eric Stenclik, according to a search of public records. Stenclik co-owns another mansion at 94 Oakland Place, according to city property records. He did not return multiple calls seeking comment about the sale of 77 Oakland Place.
[ For Full Story ]
[Return to www.spiritdaily.com]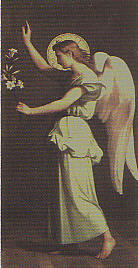 Pray always for purity and love
+++
Please report any inappropriate ads or content