From the Catholic News Agency:
As dioceses across the United States begin to resume public Masses amid the coronavirus pandemic, many are taking additional precautions to stay within guidelines from local health officials. In some instances, bishops have prohibited the distribution of Holy Communion on the tongue in an effort to prevent the spread of the virus.
But can a bishop order that the Eucharist be distributed only on the hand? Timothy Olson, a canonist for the Diocese of Fargo and the secretary of the Canon Law Society of America, told CNA that a bishop does have the authority to restrict the distribution of Holy Communion to in the hand alone, when it is a matter of necessity.
[ For Full Story ]
[Return to www.spiritdaily.com]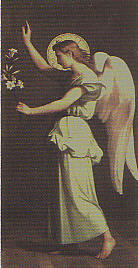 Pray always for purity and love
+++
Please report any inappropriate ads or content