From Washington Times:
This year, more than 610,000 Americans will die from heart disease. It's the leading cause of death for both men and women.
For decades, doctors and nutritionists prescribed low-fat diets to people trying to lower their risk of heart disease. Saturated fats in meats and dairy products were thought to clog our arteries. Grains — especially "whole" ones — were thought to help everything from high cholesterol to digestion. A growing body of research suggests this advice was wrong. For most people, it's carbohydrates, not fats, that are the true cause of heart disease.
[ For Full Story ]
[Return to www.spiritdaily.com]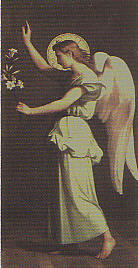 Pray always for purity and love
+++
Please report any inappropriate ads or content