From National Catholic Register:
Cardinal Raymond Burke has launched his own personal website (www.cardinalburke.com) where people can send him special prayer intentions, and which he intends to use to uphold the Church's teaching and discipline.
The patron of the Sovereign Military Order of Malta says he also hopes that, by visiting the site, visitors will be inspired to pray for him. The website currently contains a biography, links to his apostolates, books and Facebook page, and details on how to contact the cardinal.
[ For Full Story ]
[Return to www.spiritdaily.com]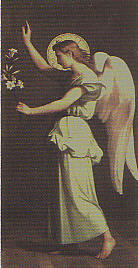 Pray always for purity and love
+++
Please report any inappropriate ads or content