From the National Catholic Reporter:
New York Cardinal Timothy Dolan has forwarded copies of a book that suggests qualities desirable in a future pope to cardinals across the globe, in an apparent break with the longstanding practice that the Catholic Church's highest prelates refrain from publicly lobbying for possible candidates for the papacy.
Four cardinals in various parts of the world confirmed to NCR receipt of the volume, sent by Ignatius Press with an accompanying note from Dolan. The book is George Weigel's The Next Pope: The Office of Peter and a Church in Mission, released by the publisher this month. The four prelates, who spoke on condition of anonymity, each expressed concern about the propriety of a member of the elite College of Cardinals sending such a book while the current pontiff, Pope Francis, is not known to be ill or considering resignation.
[ For Full Story ]
[Return to www.spiritdaily.com]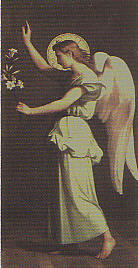 Pray always for purity and love
+++
Please report any inappropriate ads or content