From The Catholic Herald:
Catholic opponents of the death penalty have criticised the execution of a convicted murderer in Missouri, the first execution to happen during the pandemic.
Walter Barton, who was convicted in 1991 for fatally stabbing an 81-year-old woman, was killed by lethal injection on May 19. So far, amid the coronavirus pandemic in the United States, eight executions have been rescheduled citing concerns over COVD-19 infections.
[ For Full Story ]
[Return to www.spiritdaily.com]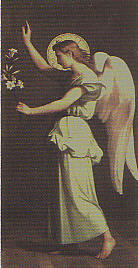 Pray always for purity and love
+++
Please report any inappropriate ads or content