From Associated Press:
With more than 60 million people under lockdown in more than a dozen Chinese cities, the new outbreak is prompting calls to permanently ban the sale of wildlife, which many say is being fueled by a limited group of wealthy people who consider the animals delicacies. The spreading illness also serves as a grim reminder that how animals are handled anywhere can endanger people everywhere.
"There's a vast number of viruses in the animal world that have not spread to humans, and have the potential to do so," said Robert Webster, an expert on influenza viruses at St. Jude Children's Research Hospital in Memphis, Tennessee. SARS and the current outbreak of COVID-19 are not the only diseases in people traced back to animals. The killing and sale of what is known as bushmeat in Africa is thought to be a source for Ebola. Bird flu likely came from chickens at a market in Hong Kong in 1997. Measles is believed to have evolved from a virus that infected cattle.
[ For Full Story ]
[Return to www.spiritdaily.com]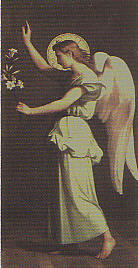 Pray always for purity and love
+++
Please report any inappropriate ads or content