From the London Mail:
Police believe they may have solved the mystery of unsolicited seed packages being sent to U.S. addresses from China – a bizarre phenomenon reported in at least 31 states.
The packages may be be tied to a fake product review scam, known as 'brushing', police said. 'We have done some researching and it does appear that these seeds are tied with an online scam called 'brushing',' the Whitehouse police department in Ohio said.
[ For Full Story ]
[Return to www.spiritdaily.com]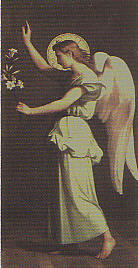 Pray always for purity and love
+++
Please report any inappropriate ads or content