From The Christian Post:
An ecumenical coalition of Irish denominations have released a joint statement denouncing the upcoming decriminalization of abortion in Northern Ireland due to a vote taken by British Parliament.
In July, British Parliament held two votes that legalized abortion and same-sex marriage in the Republic of Northern Ireland; they will likely take effect on Oct. 21 unless the British nation forms a government that counters the votes. Leaders representing the Church of Ireland, Methodist Church in Ireland, Roman Catholic Church, Presbyterian Church in Ireland and the Irish Council of Churches released a joint statement on Monday calling on people to lobby local elected officials about the changes.
[ For Full Story ]
[Return to www.spiritdaily.com]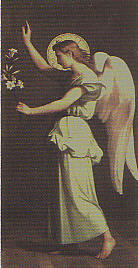 Pray always for purity and love
+++
Please report any inappropriate ads or content