From Fox News:
Felicity Huffman, an actress ensnared in an alleged college admissions cheating scandal, was reportedly greeted by FBI agents with their guns drawn Tuesday morning at her Los Angeles home.
Huffman, best known for her role in ABC's "Desperate Housewives," was implicated in the massive college admissions cheating scandal along with other wealthy and famous parents who allegedly paid millions to have their children placed in elite universities. A source told the Los Angeles Times that Huffman and other defendants had recently received notice that they might face arrest. Sources familiar with Huffman's arrest told the paper that FBI agents with guns drawn showed up at the actress' home at 6 a.m. to take her into custody.
From The New York Times:
A teenage girl who did not play soccer magically became a star soccer recruit at Yale. Cost to her parents: $1.2 million.
A high school boy eager to enroll at the University of Southern California was falsely deemed to have a learning disability so he could take his standardized test with a complicit proctor who would make sure he got the right score. Cost to his parents: at least $50,000. A student with no experience rowing won a spot on the U.S.C. crew team after a photograph of another person in a boat was submitted as evidence of her prowess. Her parents wired $200,000 into a special account.
[ For Full Story ]
[Return to www.spiritdaily.com]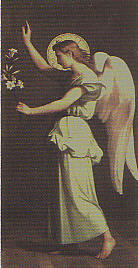 Pray always for purity and love
+++
Please report any inappropriate ads or content