From Christian Post:
Just as secular America has become more and more polarized over politics, the fracture among the Christian community, between liberal Christians and the movement they refer to as "Christian Nationalists," which describes many evangelicals, has also grown.
On one side, liberal Christians have moved to the extreme left. Their desire to highlight the importance of social justice and the compassion of Christ appears at times to sacrifice core Christian values and standards. On the other side are the conservative Christians, who have moved further away from grace and compassion by supporting a president that many believe doesn't represent Christian values. Each side has accused the other of being un-Christ-like.
[ For Full Story ]
[Return to www.spiritdaily.com]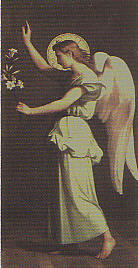 Pray always for purity and love
+++
Please report any inappropriate ads or content