From The New York Times:
BARRON, Wis. — Cows and corn and silence stretch out on either side of Highway 8, beyond the Jennie-O turkey plant and 10 churches that serve this town of just over 3,400. So when James and Denise Closs, a quiet couple who had lived in town for decades, were found shot to death in their taupe house last month, residents were stunned. It was an agonizing loss of two lives, but also of a way of life.
Front doors are being locked. F.B.I. agents have descended. Yet after three weeks, residents are left with a terrifying mystery that goes beyond the shocking deaths: Not only have the authorities publicly identified no suspect, no murder weapon and no motive, but the Closses' 13-year-old daughter, Jayme, has been missing ever since. "We have a double murder and a missing 13-year-old girl, there's not much more to tell than that — and that's the frustration," said Sheriff Chris Fitzgerald of Barron County, whose force of 78 ballooned at one point with 200 federal, state and local law officers joining an intensive, round-the-clock hunt.
[ For Full Story ]
[Return to www.spiritdaily.com]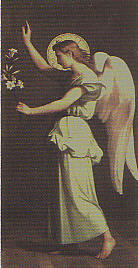 Pray always for purity and love
+++
Please report any inappropriate ads or content