From the Christian Post:
The Supreme Court has ruled that two Catholic schools were within their rights to dismiss two teachers on the basis of classifying them as "ministers" rather than secular professionals.
In a decision released Wednesday morning, the high court ruled 7-2 that two California-based Catholic schools can classify their teachers as ministers and not be held by the standards of state antidiscrimination laws. "The religious education and formation of students is the very reason for the existence of most private religious schools, and therefore the selection and supervision of the teachers upon whom the schools rely to do this work lie at the core of their mission," wrote Alito.
[ For Full Story ]
[Return to www.spiritdaily.com]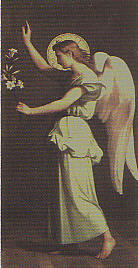 Pray always for purity and love
+++
Please report any inappropriate ads or content