From the Christian Post:
A large wooden cross that was left untouched by the California wildfires is serving as a reminder of God's faithfulness to a town almost entirely destroyed by the inferno.
On Facebook, Our Savior Lutheran Church Pastor Brandon Merrick posted a photo of the cross two days after flames devastated the town of Paradise along with the 54-year-old church building and the parsonage where his wife and two children lived. "This picture is not just a heartbreaking reminder of what can happen to the things and people of this world, this is our one true hope in the midst of tragedy that cannot be destroyed by anything," he captioned the photo.
[ For Full Story ]
[Return to www.spiritdaily.com]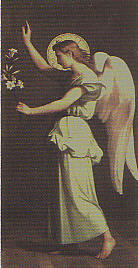 Pray always for purity and love
+++
Please report any inappropriate ads or content