From The Buffalo News:
No criminal charges will be filed against a high-ranking priest who was placed on administrative leave by the Buffalo Diocese following an allegation of sexual misconduct, Erie County District Attorney John J. Flynn told The Buffalo News.
Flynn said a prosecutor and an investigator in his Special Victims Bureau interviewed the individual who made the allegation last week against the Rev. Peter J. Karalus, a top aide to Bishop Edward B. Scharfenberger. The allegation did not amount to a crime, Flynn said.
[ For Full Story ]
[Return to www.spiritdaily.com]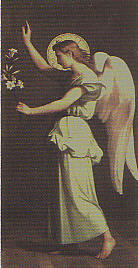 Pray always for purity and love
+++
Please report any inappropriate ads or content