From The Sun (caution: tabloid):
A TWISTED dad is facing 22 years in prison over the murder of his seven-year-old "demon" daughter after his new girlfriend blamed her for two miscarriages.
The Chinese-born man, identified only as Zhang, strangled his daughter in a hotel room in South Korean capital Seoul after his new girlfriend claimed she had "devoured" her two unborn kids, a court heard. The girlfriend made a botched suicide attempt after the miscarriages which is believed to be the trigger for Zhang's gruesome actions.
[ For Full Story ]
[Return to www.spiritdaily.com]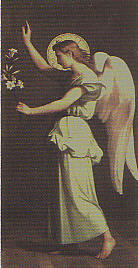 Pray always for purity and love
+++
Please report any inappropriate ads or content