From the Press Herald:
AUGUSTA — Physician assistants and nurse practitioners soon will be permitted to perform abortions under legislation Gov. Janet Mills signed into law Monday.
Supporters argued that existing law restricts access to abortion – particularly in rural areas of Maine – by not allowing properly trained physician assistants and advanced practice registered nurses to perform the medical procedure or prescribe drugs to terminate a pregnancy. Opponents, meanwhile, predicted the measure would increase risks for women and lead to more abortions in Maine. A staunch defender of abortion rights and Maine's first female governor, Mills introduced the bill this year and supported a similar measure last legislative session when she was serving as attorney general.
From WMTW:
AUGUSTA, Maine —
Maine Gov. Janet Mills Thursday signed the death with dignity bill approved by the Legislature last week.
In a news conference from the governor's office, Mills said this was the hardest decision she has made while in office. The bill would allow patients with terminal illnesses and less than six months to live to ask for a fatal dosage of prescription drugs. Patients would need to follow a procedure that includes two waiting periods and a second opinion by a consulting physician, along with one written and two oral requests.
[ For Full Story ]
[Return to www.spiritdaily.com]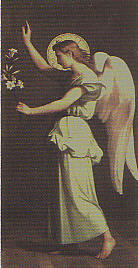 Pray always for purity and love
+++
Please report any inappropriate ads or content