From The New York Times:
As the fatalities have piled up, with a daily accounting of the dead serving as a grim scorecard on whether Italy is gaining ground in its war with the coronavirus, there have been milestones.
One came early, when it became clear that the virus was killing off a generation of older people. Another came with the death of the first medical worker, a reminder that the same people fighting the crisis were becoming victims. But this week, the death of Mariagrazia Casanova in the city of Brescia, in Italy's hard-hit north, was a new and frightening measure of the coronavirus's deepening penetration into Italian society. Ms. Casanova, 49, was a supermarket clerk. The coronavirus has ground much of life in Italy and elsewhere to a halt as governments lock down societies to stop the contagion's spread. But there are some parts of life that must go on, and the virus has imbued otherwise ordinary tasks, like grocery shopping, with extraordinary risk.
[ For Full Story ]
[Return to www.spiritdaily.com]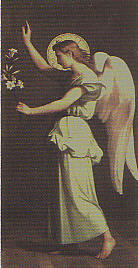 Pray always for purity and love
+++
Please report any inappropriate ads or content