From Catholic News Agency:
In the past week alone, more than 3,000 people have died in Italy after contracting the coronavirus. Among the dead are at least 60 priests this month, according to local media reports.
"I pray to the Holy Spirit to give us the gift of light and strength. Everyday I do the Via Crucis asking the Lord … to carry this cross with us," Bishop Gianni Ambrosio of Piacenza-Bobbio said in an Italian interview. Avvenire, the newspaper owned by the Italian bishops conference, published the names of 51 diocesan priests who died after contracting COVID-19, and noted that religious communities in Italy had also reported nine coronavirus related deaths.
[ For Full Story ]
[Return to www.spiritdaily.com]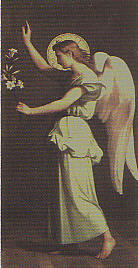 Pray always for purity and love
+++
Please report any inappropriate ads or content