From The Associated Press:
President Donald Trump says it's "case closed." But Democrats are just getting started with Robert Mueller .
House Democrats have scheduled a series of hearings this coming week on the special counsel's report as they intensify their focus on the Russia probe and pick up the pace on an investigative "path" — in the words of Speaker Nancy Pelosi — that some of them hope leads to impeachment of the president. In doing so, they are trying to draw the public's attention on the allegations that Trump sought to obstruct a federal investigation and they want highlight his campaign's contacts with Russia in the 2016 election.
[ For Full Story ]
[Return to www.spiritdaily.com]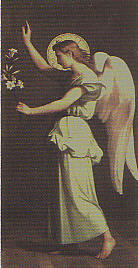 Pray always for purity and love
+++
Please report any inappropriate ads or content