From Bangor Daily News:
The Catholic priest who "inflamed" events leading up to a 49-year-old Hampden woman's murder on July, 11, 2018, has been removed from ministry, according to the Roman Catholic Diocese of Portland.
The Rev. Anthony Cipolle, 55, of Arlington, Massachusetts, described himself as a spiritual adviser to Renee Henneberry Clark, who was shot to death by her brother-in-law a few hours after Cipolle was in a fight with him at a Hampden residence. Henneberry Clark and her killer, Philip Clark, 57, lived in adjoining apartments in a converted former convenience store. Bishop Robert Deeley announced Cipolle's termination in a statement first read Saturday at St. John Catholic Church in Bangor during a Mass that was streamed online.
[ For Full Story ]
[Return to www.spiritdaily.com]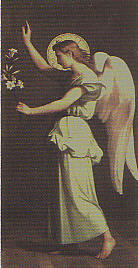 Pray always for purity and love
+++
Please report any inappropriate ads or content