From GoodNewsNetwork:
Have you ever felt warm and fuzzy inside after doing something compassionate for someone else? Well, this impressive new study shows there might be a lot more serious science behind that warm and fuzzy feeling than we originally thought.
Researchers from several Chinese universities put together the study in order to more closely examine why humans might act altruistically at their own expense. Devising a number of tests, the researchers were able to measure charitable actions—mostly altruistic giving—in parallel with pain sensitivity and management. Their work, published in the Proceedings of the National Academy of Sciences (PNAS), reveals some startling insights into different reasons why we may choose to give or help others at the cost of our own livelihood.
[ For Full Story ]
[Return to www.spiritdaily.com]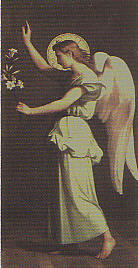 Pray always for purity and love
+++
Please report any inappropriate ads or content