From The Associated Press:
Nearly $1 billion in donations have poured in for the vast restoration of the fire-ravaged Notre Dame cathedral — but a pledge by French President Emmanuel Macron that it will be completed within five years was facing accusations of being wildly off track.
Macron said the renovations to restore iconic 19th century spire, vaulting and two-thirds of the cathedral's roof would be completed in time for the Paris 2024 Olympics. "We will rebuild the cathedral to be even more beautiful and I want it to be finished within five years," Macron said.
[ For Full Story ]
[Return to www.spiritdaily.com]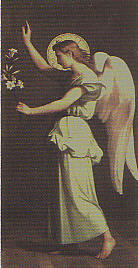 Pray always for purity and love
+++
Please report any inappropriate ads or content