From Realclear Science:
The pattern of El Niño has changed dramatically in recent years, according to the first seasonal record distinguishing different types of El Niño events over the last 400 years.
A new category of El Niño has become far more prevalent in the last few decades than at any time in the past four centuries. Over the same period, traditional El Niño events have become more intense. This new finding will arguably alter our understanding of the El Niño phenomenon. Changes to El Niño will influence patterns of precipitation and temperature extremes in Australia, Southeast Asia and the Americas.
[ For Full Story ]
[Return to www.spiritdaily.com]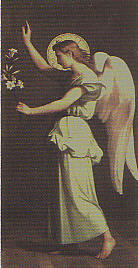 Pray always for purity and love
+++
Please report any inappropriate ads or content