From the London Mail [tabloid]:
Storm Gareth has brought trees crashing down on buildings and cars as its 80mph winds and heavy rain causes travel chaos across the country.
Astoun
ding images of fallen trees from Rotherham and West London show the devastating impact the storm is having on large parts of Britain today. The Met Office is warning people about fallen trees, flying debris and widespread travel disruption on 'Black Wednesday.' \There are also 35 flood warnings in place, with five requiring immediate action in the north of England. There were cliff falls in Dorset yesterday and flights have struggled to land at airports including Leeds Bradford this morning.
[ For Full Story ]
[Return to www.spiritdaily.com]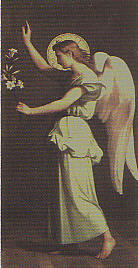 Pray always for purity and love
+++
Please report any inappropriate ads or content