From the Christian Post:
Impeachment proceedings haven't diminished white evangelical support for President Donald Trump. Most white evangelicals say Trump's personal conduct makes no difference in, or increases, their support for him, a new poll shows.
The Public Religion Research Institute released its 10th annual American Values Survey — the organization's flagship research report — on Monday at a rollout event held at the progressive-leaning policy think tank Brookings Institution in Washington, D.C. The data is based on interviews with 2,527 Americans taken in two different waves conducted between the end of August and mid-October to take into account the announcement of a House impeachment inquiry initiated against Trump on Sept. 24 based on accusations he pressured foreign leaders to advance his personal and political interests.
[ For Full Story ]
[Return to www.spiritdaily.com]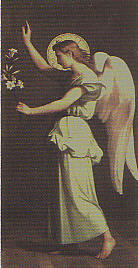 Pray always for purity and love
+++
Please report any inappropriate ads or content