From the Christian Post:
The parish office at the historic St. John's Episcopal Church in Lafayette Square near the White House in Washington, D.C., was torched as riots escalated Sunday night.
Fox News White House correspondent Kevin Corke was at the scene to report that the church had been vandalized with graffiti and set on fire. "It does appear that St. John's Church is on fire, the parish office," Corke said. "We went downstairs, and it is on fire."
From WUSA 9:
As the D.C. curfew went into effect at 11 p.m., Sunday, authorities surround St. John's Church, where it and an adjacent building were on fire. It came as some protesters occupied the area amid demonstrations in the city.
D.C. fire officials confirmed that there was a fire in the basement at the church. Officials also said the blaze was extinguished. It appears from images and social media reaction that there is no damage to the sanctuary.
[ For Full Story ]
[Return to www.spiritdaily.com]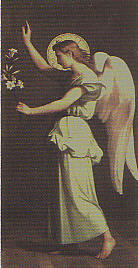 Pray always for purity and love
+++
Please report any inappropriate ads or content