From Associated Press:
SARAJEVO, Bosnia-Herzegovina (AP) — Homes and roads have been flooded in parts of Bosnia after rivers broke their banks following heavy rains, triggering concerns Tuesday of a repeat of floods five years ago when dozens died.
Several local authorities in northern and central Bosnia introduced emergency measures on Tuesday to battle the floods and urged residents living close to rivers to evacuate their homes. Some schools have canceled classes, while electricity and water supplies have been disrupted.
The rainfall has also caused landslides, closing down local roads. And the Vrbanja river has destroyed a temporary pedestrian bridge near the town of Banja Luka.
[ For Full Story ]
[Return to www.spiritdaily.com]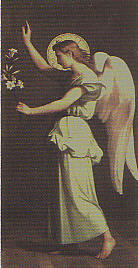 Pray always for purity and love
+++
Please report any inappropriate ads or content