From Associated Press:
Florida reported 21,683 new cases of COVID-19, the state's highest one-day total since the start of the pandemic, according to federal health data released Saturday, as its theme park resorts again started asking visitors to wear masks indoors.
The state has become the new national epicenter for the virus, accounting for around a fifth of all new cases in the U.S. Republican Florida Gov. Ron DeSantis has resisted mandatory mask mandates and vaccine requirements, and along with the state Legislature, has limited local officials' ability to impose restrictions meant to stop the spread of COVID-19. DeSantis on Friday barred school districts from requiring students to wear masks when classes resume next month. The Florida Hospital Association said Friday that statewide COVID-19 hospitalizations are nearing last year's peak, and one of the state's largest health care systems, AdventHealth's Central Florida Division, this week advised it would no longer be conducting nonemergency surgeries in order to free up resources for COVID-19 patients.
From ABC: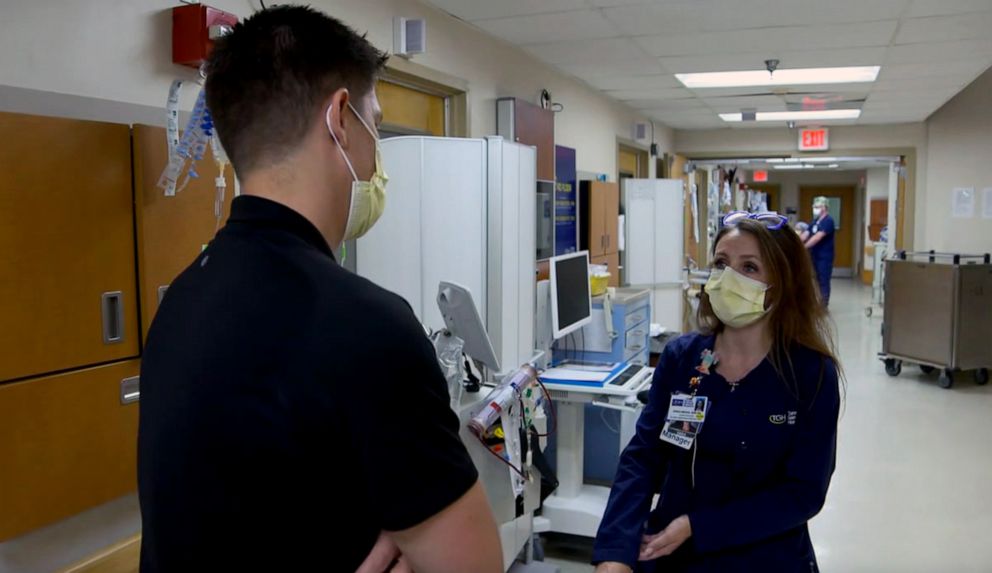 A jarring reality check is taking place in intensive care units across the country as thousands of COVID-19 positive patients, nearly all of them unvaccinated, are streaming into hospitals in need of care.
This is particularly true in Florida, where virus-related hospitalizations have skyrocketed in recent weeks. The situation has escalated rapidly, now nearing peak levels, with nearly 7,900 patients hospitalized with the virus across the state, up by more than 320% in the last month, according to data from the Centers for Disease Control and Prevention. On Tuesday this week, more than 1,450 patients with COVID-19 were admitted to hospitals across the state, marking the highest number of patients seeking care within a 24-hour period in Florida since the onset of the pandemic. One of the hospital's unvaccinated patients is 64-year-old patient Gerard Considine, who spent nine days intubated after he tested positive for the virus. "I'm not used to being scared of anything, but this scared the hell out of me," Considine told ABC News.