From the Weather Channel:
At a Glance
Hurricane Michael carved swaths of devastation as it made landfall on the Florida Panhandle.
Six deaths have been confirmed – four in Florida, one in Georgia, and one in North Carolina.
Water rescues were needed in Virginia as Michael's deluge spawned multiple flash flood emergencies.
More than 1.4 million homes and businesses have lost power in the South.
Two Florida hospitals evacuate patients the day after Michael hit.
From Associated Press:
PANAMA CITY, Fla. (AP) — The most powerful hurricane on record to hit Florida's Panhandle left wide destruction and at least two people dead and wasn't nearly finished Thursday as it crossed Georgia, now as a tropical storm, toward the Carolinas, that are still reeling from epic flooding by Hurricane Florence.
A day after the supercharged storm crashed ashore amid white sand beaches, fishing towns and military bases, Michael was no longer a Category 4 monster packing 155 mph (250 kph) winds. As the tropical storm continued to weaken it was still menacing the Southeast with heavy rains, blustery winds and possible spinoff tornadoes. The National Hurricane Center in Miami said early Thursday that the eye of Michael was about 90 miles (144 kilometers) northeast of Macon, Georgia and about 45 miles (72 kilometers) west of Augusta. The storm's maximum sustained winds have decreased to 50 mph (80 kph) and it was moving to the northeast at 21 mph (33 kph). The core of Michael will move across eastern Georgia into Central South Carolina on Thursday morning.
[ For Full Story ]
[Return to www.spiritdaily.com]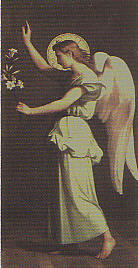 Pray always for purity and love
+++
Please report any inappropriate ads or content