From Fox News:
Florida's secretary of state announced Saturday that there will be recounts in the Senate and gubernatorial races after the races became tight enough to trigger them — amid controversy over the handling of the counts, with President Trump warning that he will be "watching closely."
Secretary Ken Detzner issued the order after the unofficial results in both races fell within the margin that by law triggers a recount. The results of the machine recount will be due by 3 p.m. ET on Nov. 15. The votes in the Senate race between Democratic Sen. Bill Nelson and Republican Gov. Rick Scott, and the gubernatorial race between Republican Rep. Ron DeSantis and Democratic mayor of Tallahassee Andrew Gillum, will be recounted. There will also be a recount for the race for agriculture commissioner. The mandatory recount occurs if the winning candidate's margin is less than 0.5 percent. If the margin is less than 0.25 percent, the recount must be done by hand.
From the Miami Herald:
Broward's elections supervisor accidentally mixed more than a dozen rejected ballots with nearly 200 valid ones, a circumstance that is unlikely to help Brenda Snipes push back against Republican allegations of incompetence.
The mistake — for which no one had a solution Friday night — was discovered after Snipes agreed to present 205 provisional ballots to the Broward County canvassing board for inspection. She had initially intended to handle the ballots administratively, but agreed to present them to the canvassing board after Republican attorneys objected. "We have found no clear authority controlling the situation faced by the board," said Broward County Attorney Andrew Meyers.
From The New York Times:
TALLAHASSEE, Fla. — Legal wrangling began in earnest in Florida on Thursday, as top political campaigns girded for the possibility of lengthy and expensive vote recounts in a Senate race that remains too close to call and, unexpectedly, also in the closely contested governor's race.
Gov. Rick Scott, a Republican, claimed victory in the Senate contest on Tuesday against Senator Bill Nelson, the Democratic incumbent. But the vote gap between them has only narrowed since then, as the state's largest counties have continued to tally ballots that were mailed in or cast on a provisional basis on Election Day. The gap has also closed in the governor's race, which is now in recount territory as well. Andrew Gillum, a Democrat, conceded to Ron DeSantis, a Republican, late Tuesday night, shortly before The Associated Press called the race for Mr. DeSantis. But Mr. DeSantis's victory margin has since shrunk to 0.47 percentage points — three-hundredths of a point below the recount threshold. Mr. DeSantis leads by more than 38,000 votes.
[ For Full Story ]
[Return to www.spiritdaily.com]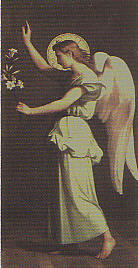 Pray always for purity and love
+++
Please report any inappropriate ads or content