From Associated Press:
Hit a button, and you're "transformed" into a woman. The beard disappears. The face and jaw smooth out. The hair floats jauntily around the shoulders.
The gender-bending selfies accompanied by flip or sarcastic comments are flooding social feeds since Snapchat introduced a filter this month allowing users to swap gender appearances with the tap of a finger. But for many people who have longed for a button that would change them in real life, the portrait parade isn't a game. "My gender's not a costume," says Bailey Coffman, a 31-year-old transgender woman from New York. "This story that I feel is very real. I lost a lot to be who I am, and I fought really hard for the body that I'm in.
[ For Full Story ]
[Return to www.spiritdaily.com]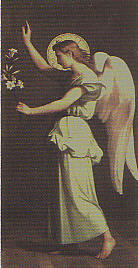 Pray always for purity and love
+++
Please report any inappropriate ads or content