From Breitbart:
A Texas mother has threatened the father of their six-year-old son with a child abuse charge because he will not affirm their son is transgender.
According to a petition to modify the parent-child relationship brought by mother Anne Georgulas, her 6-year-old son, James, is a "gender expansive or transgender child and, by choice, now goes by the name Luna." Georgulas, a pediatrician, is seeking to terminate the parental rights of James' father, Jeffrey Younger, because the child behaves as a boy – his biological sex – when he is with his father. James' mother also wants Younger to pay for their son's counseling with a therapist who will affirm his transgender identity, and for transgender hormonal treatments which may begin at age eight.
From Lifesite:
DALLAS, Texas, November 28,
2018 (LifeSiteNews) – A six-year-old Texas boy is being dressed and presented as a girl by his mother; at the same time, she is threatening the boy's father legally for not going along with her plan for their son to live as a girl.
James lives as a girl when with his mother, but when with his father and given the choice, the six-year-old boy lives as a boy. Jeffrey Younger is currently prohibited by court order from affirming in any way his son's sex, including imparting Christian teaching on gender and sexuality to James.
[ For Full Story ]
[Return to www.spiritdaily.com]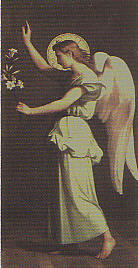 Pray always for purity and love
+++
Please report any inappropriate ads or content