From 12News:
A Maricopa County grand jury charged a former Catholic priest on Wednesday in connection with the sexual abuse of two boys under the age of 15 between 2003 and 2007.
John "Jack" Dallas Spaulding, 74, was charged with six counts of sexual misconduct with a minor and one count of molestation of a child. Spaulding was a priest at St. Gabriel's Catholic Church in Phoenix and St. Timothy's Catholic Church in Mesa when the alleged crimes took place. [Father Spaulding was well known initially for an EWTN program with teens in the 1980s and later as leader of a group of alleged seers and locutionists at Scottsdale's Saint Maria Goretti Church. He himself claimed to receive "messages."]
From AZCentral:
Spaulding, 74, was removed from ministry from the Roman Catholic Diocese of Phoenix in 2011. While serving in the diocese, he was assigned to Our Lady of Perpetual Help in Glendale, Christ the King in Mesa, Santa Teresita in El Mirage, St. Louis the King in Glendale, St. Raphael in Glendale, St. Helen in Glendale, St. Maria Goretti in Scottsdale, St. Thomas the Apostle in Phoenix, St. Gabriel the Archangel in Cave Creek and St. Timothy in Mesa.
According to a 2011 report by The Republic, the diocese took almost a year to investigate after the first allegation was made before it considered it credible. Spaulding was suspended and placed on administrative leave. An October 2011 diocese community notification statement said the adults were under the age of 13 at the time of the abuse, in the 1970s and 1980s. However, the diocese still had Spaulding on administrative leave at the time of the notification.
[ For Full Story ]
[Return to www.spiritdaily.com]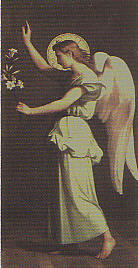 Pray always for purity and love
+++
Please report any inappropriate ads or content