From The Mirror (caution: tabloid):
A fortune teller has been jailed for three years after a client failed to find love despite spending money on lucky advice.
The singleton, named only as S.B., spent almost £1,000 for advice from an Istanbul-based fortune teller in a desperate bid to find a suitable husband. The clairvoyant, named as H.R., told the woman that she would draw up an astrological chart in order to help the woman find love – but insisted that her client's path to good fortune was blocked and demanded 2,000 TRY (276 GBP) in order to free it up.
[ For Full Story ]
[Return to www.spiritdaily.com]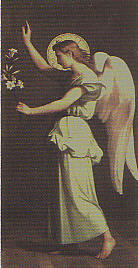 Pray always for purity and love
+++
Please report any inappropriate ads or content