From the New York Post:
The four sisters killed in the upstate limo crash will be united in death. A group funeral will be held for Amy King Steenburg, 29, Allison King, 32, Mary King Dyson, 33, and Abigail King Jackson, 34 — as well as Mary and Abigail's husbands — on Saturday, the sisters' grieving brother told The Post in an exclusive interview Tuesday.
"The girls are being buried together, although I don't think I can say buried because all my sisters are being cremated," sibling Tom King said outside his parents' home in rural Amsterdam, about 35 miles northwest of Albany.
[ For Full Story ]
[Return to www.spiritdaily.com]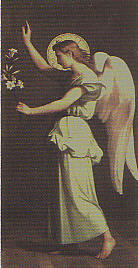 Pray always for purity and love
+++
Please report any inappropriate ads or content