From The Associated Press:
Greek authorities say they are ready to re-impose public and travel restrictions next week, warning that safety guidance for the coronavirus is being frequently ignored.
Stelios Petsas, the government spokesman, said authorities were "determined to protect the majority from the frivolous few," adding that the government was likely to announce new restrictions if needed on Monday. Greece, which imposed strict lockdown measures, has kept infection rates low. But cases have crept up since restrictions were lifted and international travel resumed in recent weeks.
[ For Full Story ]
[Return to www.spiritdaily.com]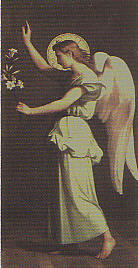 Pray always for purity and love
+++
Please report any inappropriate ads or content