From Associated Press:
A wintry storm that made Thanksgiving travel miserable across much of the country gripped the East with a messy mixture of rain, snow, sleet and wind, slowing the Monday morning commute, closing schools and offices, and snarling air travel.
Forecasters said the nor'easter could drop 10 to 20 inches of snow by Tuesday morning from Pennsylvania to Maine. Heavy snow was possible in the Appalachian Mountains down to Tennessee and North Carolina. "We've got our shovels ready. We've got the snowblower ready. We're prepared," said Paul Newman, of Wethersfield, Connecticut.
From CNN: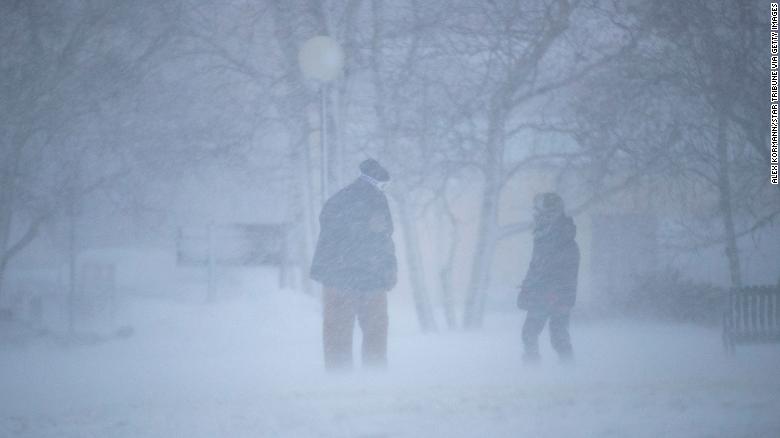 By Tuesday, parts of the Northeast will see up to a foot of snow, the service said. New York will see up to 2 inches of snowfall an hour Sunday and Monday, it
said
, making for dangerous roads as the snow piles up. Downed trees and power lines are also possible. Heavy rain will hit New York City on Sunday evening before transitioning to a snowy mix by morning, and the city can expect 3 to 5 inches of snow by Monday's end, forecasters say. Gov. Andrew Cuomo has placed the National Guard on standby, he said.
Rain will stretch from coastal areas in the Northeast to farther south where it will be accompanied by thunderstorms and strong wind gusts, the weather service
said.
From Accuweather:
The second part of a double-barreled storm is forecast to unload heavy snow and create difficult travel over a large part of the northeastern United States, including some major cities from Sunday to Monday.
A winterlike storm from the Midwest will move in this weekend, then hand off to a new coastal storm that strengthens by Monday. Accumulating snow is forecast to occur in Boston; Hartford, Connecticut; New York City and even to some extent around the Trenton, New Jersey, and Philadelphia area from the storm.
From Associated Press:
A powerful storm making its way east from California is causing major disruptions during the year's busiest travel weekend, as forecasters warned that intensifying snow and ice could thwart millions of people across the country hoping to get home after Thanksgiving.
The storm caused the death of at least one person in South Dakota and shut down highways in the western U.S., stranding drivers in California and prompting authorities in Arizona to plead with travelers to wait out the weather before attempting to travel. The storm was tracking into the Plains Friday and expected to track east through the weekend — into the Midwest by Saturday and the Northeast on Sunday — pummeling a huge portion of the country with snow, ice or flash flooding.
From CNN:
Thanksgiving Day has come and gone — but the holiday weather nightmare is not over just yet.
As millions of holiday travelers head back home over the weekend, rain and snow will sweep through the Midwest on Saturday then push into the Northeast on Sunday into Monday, CNN meteorologist Haley Brink said. The storm system will cause widespread weather-related hazards through the Thanksgiving weekend as it tracks west to east across the lower 48, the
National Weather Service said.
[ For Full Story ]
[Return to www.spiritdaily.com]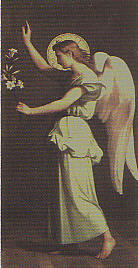 Pray always for purity and love
+++
Please report any inappropriate ads or content