From National Public Radio:
What is it?
Mueller was appointed in the spring of 2017 to investigate whether President Trump's campaign conspired with the Russian interference in the 2016 election.
The fact of the interference itself had been long established, and last month Attorney General William Barr told Congress that Mueller did not find that Trump's campaign was involved with it.
Barr also told Congress that Mueller didn't establish that Trump broke the law in trying to frustrate the investigation — but neither did Mueller's office "exonerate" the president.
Barr and Deputy Attorney General Rod Rosenstein concluded for themselves, based on the special counsel's findings, that Trump would not face obstruction-of-justice charges.
With that established, what's the point of the report?
What the document is expected to reveal are the factual findings and legal analysis that underpinned the conclusions already shared by Barr.
Trump and Republicans have welcomed Barr's summary, which they say vindicates the president and gave them a surge of momentum into the burgeoning 2020 election season.
Democrats say they can't be sure Barr isn't providing political cover for Trump, pointing to skepticism he voiced about Mueller's inquiry before he was nominated to be attorney general. Trump's opponents say they can't be sure what to make of Mueller's findings until they see the findings firsthand.
So when could the report be released?
[ For Full Story ]
[Return to www.spiritdaily.com]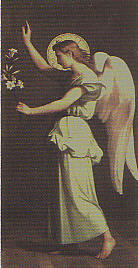 Pray always for purity and love
+++
Please report any inappropriate ads or content