From Associated Press: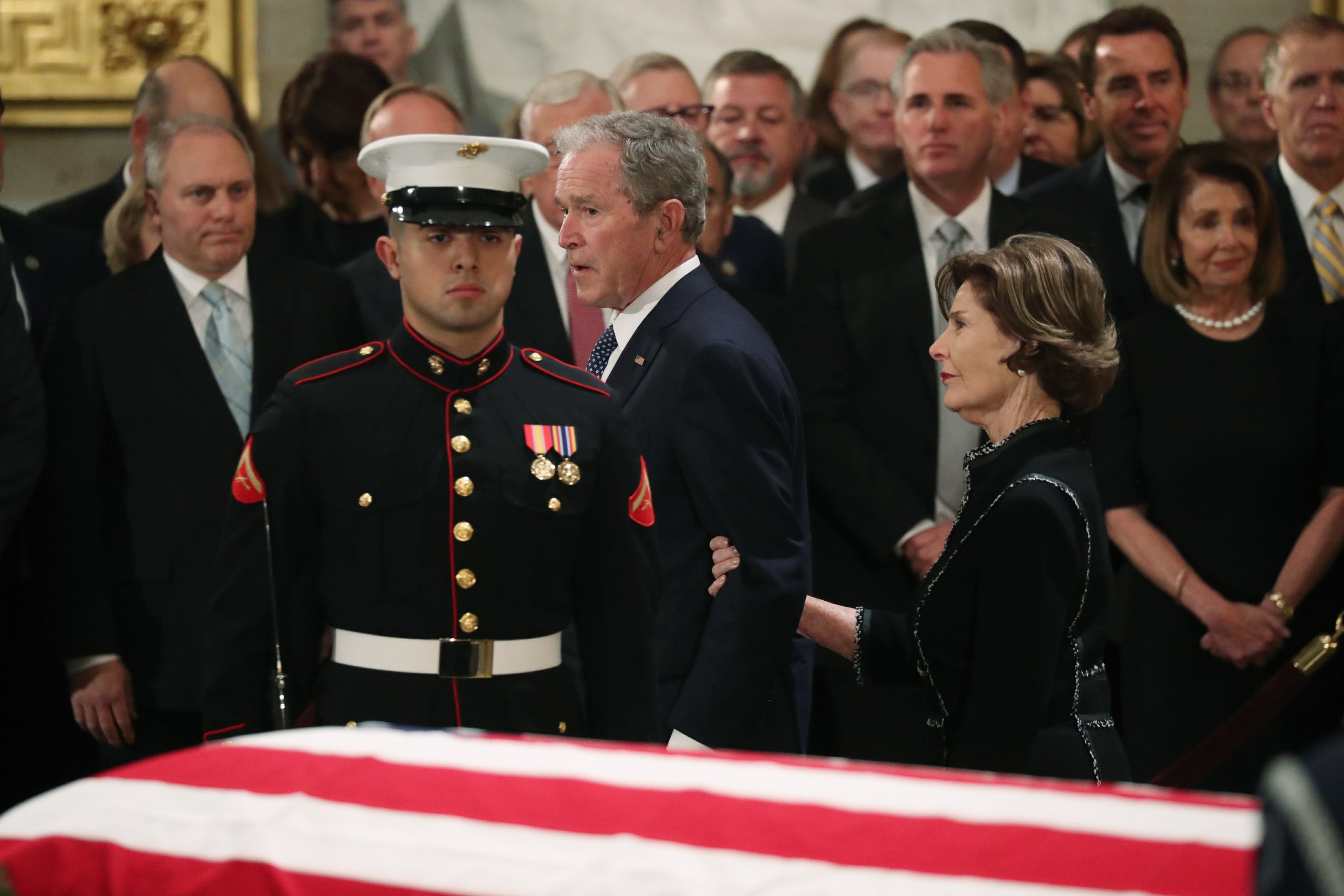 WASHINGTON (AP) — The nation's capital embraced George H.W. Bush in death Monday with solemn ceremony and high tributes to his service and decency, as the remains of the 41st president took their place in the Capitol rotunda for three days of mourning and praise by the political elite and everyday citizens alike.
With Bush's casket atop the Lincoln Catafalque, first used for Abraham Lincoln's 1865 funeral, dignitaries came forward to honor the Texan whose efforts for his country extended three quarters of a century from World War II through his final years as an advocate for volunteerism and relief for people displaced by natural disaster. In an invocation opening Monday evening's ceremony, the U.S. House chaplain, the Rev. Patrick J Conroy, praised Bush's commitment to public service, from Navy pilot to congressman, U.N. ambassador, envoy to China and then CIA director before being elected vice president and then president.
From Associated Press: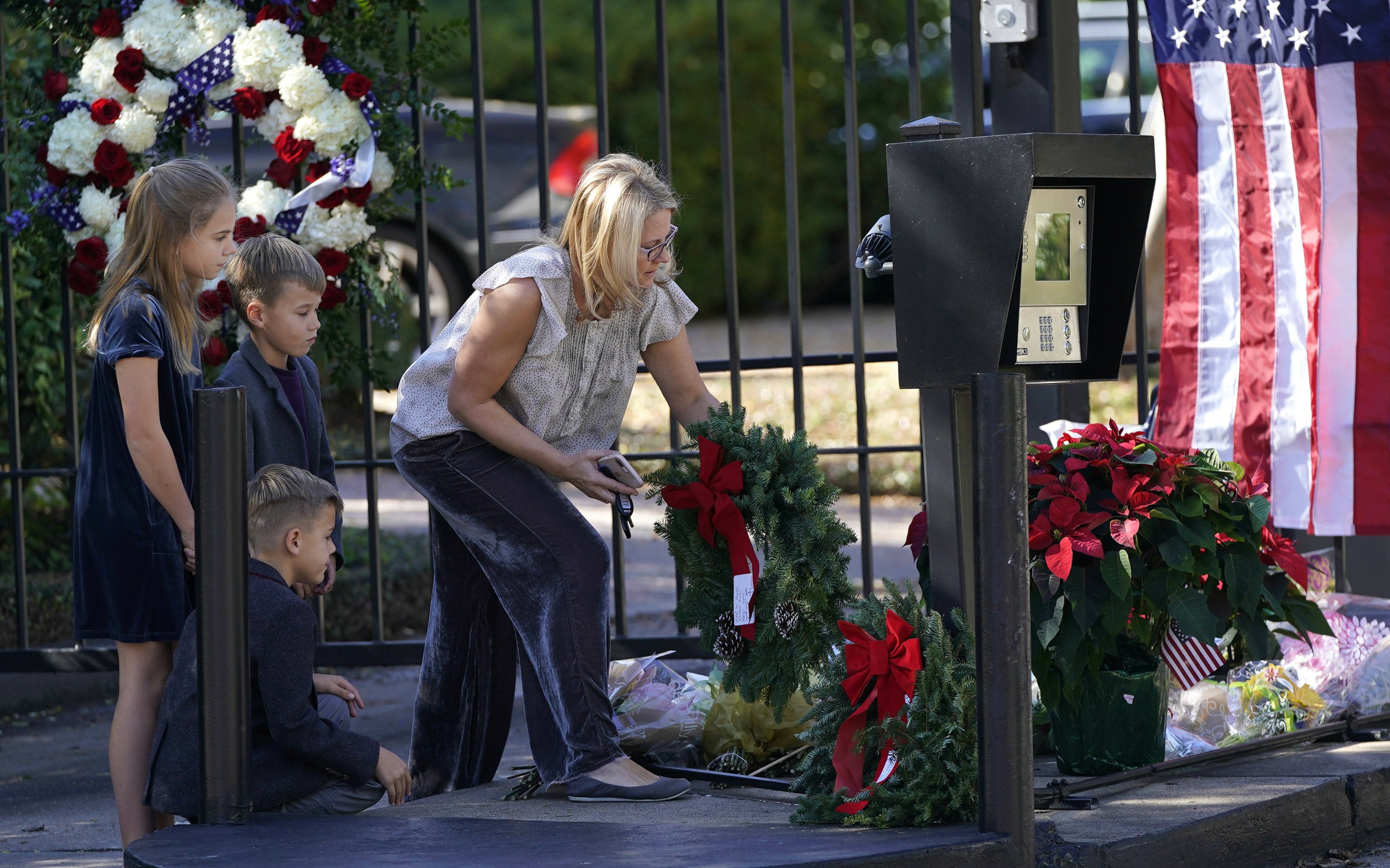 HOUSTON (AP) — George H.W. Bush is set to embark on his final tour of Washington, the capital city that is remembering the 41st president's lifetime of public service that began in the Navy during World War II, ended with one term as president and was characterized throughout by what admirers say was his innate decency, generosity and kindness.
In Texas, students, staff and visitors have been flocking to Bush's presidential library on the campus of Texas A&M University, with thousands of mourners paying their respects at a weekend candlelight vigil at a nearby pond and others contributing to growing flower memorials at Bush statues at both the library and a park in downtown Houston. "I think he was one of the kindest, most generous men," said Marge Frazier, who visited the downtown statue on Sunday while showing friends from California around.
From Fox News:
President Trump plans to send Air Force One to Texas this week to bring the body of former President George H.W. Bush to Washington, D.C., where the body is scheduled to lie in state in the U.S. Capitol before returning to Texas for burial.
Trump's disclosure was among a list of funeral plans that emerged Saturday as the nation prepared to bid a final farewell to Bush, the nation's 41st president, who died Friday night at age 94. "We will be spending three days of mourning and three days celebrating a really great man's life," Trump told reporters in Buenos Aires, before returning to Washington on Saturday, the Washington Times reported.
[ For Full Story ]
[Return to www.spiritdaily.com]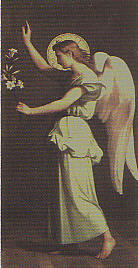 Pray always for purity and love
+++
Please report any inappropriate ads or content