From Associated Press:
MEXICO BEACH, Fla. (AP) — Search-and-rescue teams began finding bodies in and around Mexico Beach, the ground-zero town nearly obliterated by Hurricane Michael, an official said Friday as the scale of the storm's fury became ever clearer. But he gave no details on the number of dead.
The death toll across the South stood at 13, not counting any victims in Mexico Beach. Miami Fire Chief Joseph Zahralban, leader of a search-and-rescue unit that went into the flattened town, said: "There are individuals who are deceased. We do not have a count, but we are working to identify them."
From NBC News:
The death toll from Hurricane Michael's devastating march up the East Coast rose to 13 on Friday as the storm lashed Virginia and killed at least five people in the state.
Michael was making its way toward the Atlantic Ocean on Friday as a post-tropical cyclone, with winds gusting at 65 mph, according to the National Hurricane Center. The hurricane center said that the storm was again gaining strength and could soon move offshore but that it still posed a risk, with damaging winds extending 275 miles from its center. North Carolina, where one man was killed, could see more storm surge. Meanwhile, parts of the Northeast could get up to 5 inches of rain, the hurricane center said.
[ For Full Story ]
[Return to www.spiritdaily.com]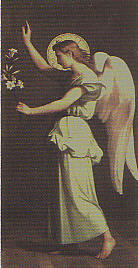 Pray always for purity and love
+++
Please report any inappropriate ads or content