From Washington Post:
If you are divorced, widowed or never married and develop cancer, watch out. You may get less aggressive treatment than your married friends.
We've often heard about studies showing that married adults are more likely to survive cancer than singles. But buried in those same studies is another finding that hasn't made the headlines. When surgery or radiotherapy is the treatment of choice, patients with spouses are more likely to get it. I had no idea that marital status might affect medical care until an oncologist, talking about what treatment to give me, asked if I have a spouse or children. When I said no to both, he looked genuinely concerned. "But how will you manage?" he asked. He then proposed to give me only one mild drug, although the standard of care was a much harsher — and more effective — combination chemotherapy. When I tried to describe my strong network of friends and extended family, he talked right over me.
[ For Full Story ]
[Return to www.spiritdaily.com]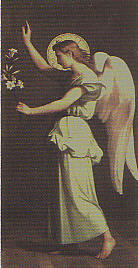 Pray always for purity and love
+++
Please report any inappropriate ads or content