From Associated Press: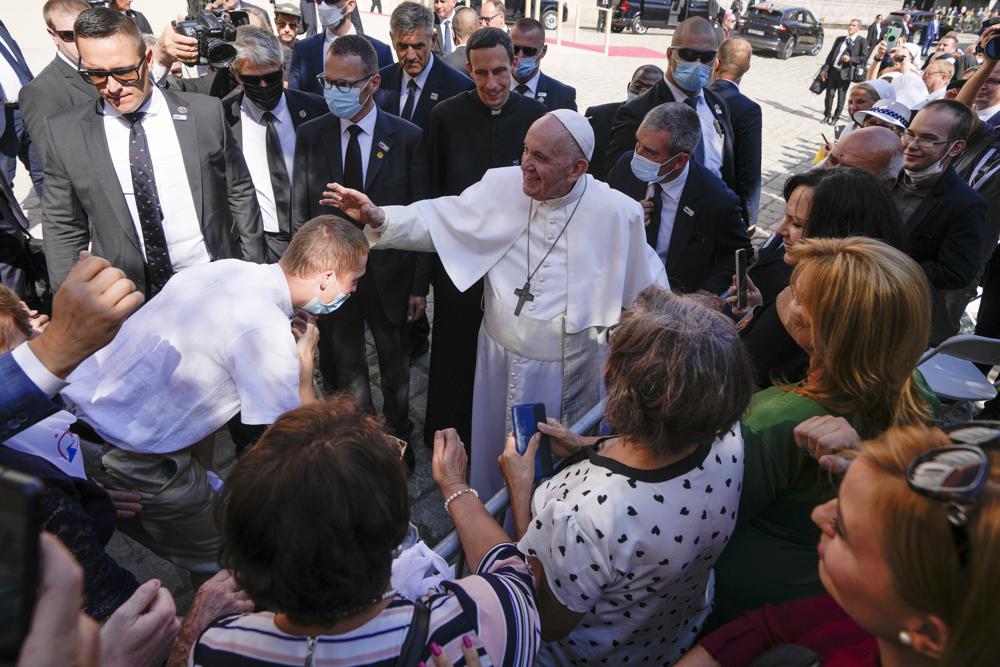 Pope Francis cracked jokes Monday and took an ambling walk to greet well-wishers as he opened his first full day in Slovakia in good health and spirits ahead of a solemn encounter with the country's Jewish community.
Francis arrived at the presidential palace, and later at the capital's St. Martin cathedral, looking rested and energized on the second day of his four-day pilgrimage to Hungary and Slovakia, which marks his first international outing since undergoing intestinal surgery in July. "I'm still alive!" Francis quipped when asked by an Italian journalist how he was feeling as he walked up a ramp into the cathedral for a meeting with Slovak priests and nuns, where he cracked a series of jokes in a sign he was in good spirits.