From Fox News:
Pastor Andrew Brunson, who was imprisoned for two years in Turkey before the Trump administration helped
free him in October, told the Southern Baptist Convention Monday night he believes the next generation is going to experience more intense Christian persecution.
The North Carolina native missionary warned the thousands of pastors gathered in Birmingham, Ala. to be prepared. Brunson, who prayed for President Trump in the Oval Office upon his return to U.S. soil, opened his remarks on a "Blessed are those who are Persecuted for Righteousness" panel by asking those in the crowd to raise their hands if they prayed for him so he could thank them and point to the importance of those prayers for the nation of Turkey overall.
[ For Full Story ]
[Return to www.spiritdaily.com]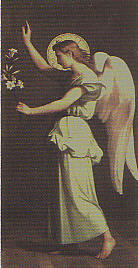 Pray always for purity and love
+++
Please report any inappropriate ads or content