From The Christian Post:
Iran has bulldozed over the grave of a pastor who was tortured and executed by the regime for converting from Islam to Christianity after seeing Jesus in a dream.
In December 1990, the Rev. Hossein Soodmand became the last man to be executed in Iran for apostasy, the "crime" of abandoning one's religion, after the Islamic Revolution. He had converted from Islam to Christianity in 1960, when he was 13 years old. Twenty-nine years later, he was brutally tortured and hanged by the Iranian authorities for that decision. Soodmand was buried in "cursed ground" in an unmarked grave in the city of Mashhad. In December, his grave was found bulldozed, his daughter, Rashin Soodmand, told Article 18, a group that promotes religious liberty in Iran.
[ For Full Story ]
[Return to www.spiritdaily.com]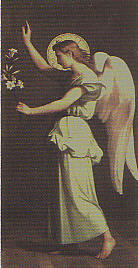 Pray always for purity and love
+++
Please report any inappropriate ads or content