From Associated Press:
"We're in the middle of a hurricane. We don't know all the political consequences. We don't know if it's a Cat 1 or a Cat 5," said GOP consultant Matt Mackowiak, referring to categories used to express the strength of storms.
Trump has seized public attention with almost daily briefings about the government's response to the pandemic. That's left former Vice President Joe Biden, the likely Democratic presidential nominee, and his party's congressional candidates searching for ways to break into the news cycle. Clearly, campaign themes are changing. Five political advertisers had run ads mentioning the coronavirus through last week, according to Advertising Analytics, a firm that tracks ad data. That included one in Florida, in Spanish, by Biden, and two by Sen. Susan Collins, R-Maine.
[ For Full Story ]
[Return to www.spiritdaily.com]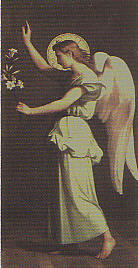 Pray always for purity and love
+++
Please report any inappropriate ads or content