From the New York Post:
A biometric self-boarding gate has officially been launched at John F. Kennedy International Airport's Terminal 1, officials said Tuesday.
Lufthansa has deployed the paperless, high-tech boarding process – which uses facial recognition technology to verify travelers with a photo capture — at its largest US gateway at the Queens airport. Air France, Japan Airlines and Norwegian Airlines are expected to follow suit at the terminal, officials said.
[ For Full Story ]
[Return to www.spiritdaily.com]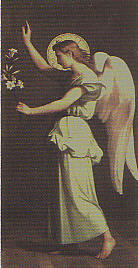 Pray always for purity and love
+++
Please report any inappropriate ads or content