From Deadline Hollywood:
Jeanine Pirro's weekly Fox News Channel program Justice with Judge Jeanine is being replaced tonight at 9 p.m. with a repeat of the docuseries Scandalous: The Trial of William Kennedy Smith, according to a programming guide on the network's website.
Fox declined comment on why Pirro's show wasn't airing. "We're not commenting on internal scheduling matters," a Fox News spokesperson told Deadline Saturday, without offering additional details. The development comes after FNC condemned remarks Pirro made last Saturday that seemed to question the national loyalty of Minnesota's Democratic Rep. Ilhan Omarand other Muslim women who wear hijabs.
[ For Full Story ]
[Return to www.spiritdaily.com]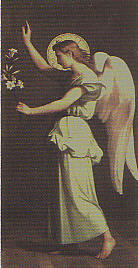 Pray always for purity and love
+++
Please report any inappropriate ads or content