From the Washington Post:
Under Attorney General Bill Barr's management, it appears no corner of the Justice Department can escape perversion — even the annual grants the Justice Department gives to nonprofits and local governments to help victims of human trafficking.
In a new grant award, senior Justice officials rejected the recommendations of career officials and decided to deny grants to highly rated Catholic Charities in Palm Beach, Fla., and Chicanos Por La Causa in Phoenix. Instead, Reuters reported, they gave more than $1 million combined to lower-rated groups called the Lincoln Tubman Foundation and Hookers for Jesus. Why? Well, it turns out the head of the Catholic Charities affiliate had been active with Democrats and the Phoenix group had opposed President Trump's immigration policies. By contrast, Hookers for Jesus is run by a Christian conservative and the Lincoln Tubman group was launched by a relative of a Trump delegate to the 2016 convention.
[ For Full Story ]
[Return to www.spiritdaily.com]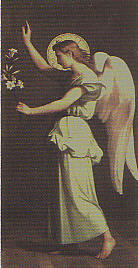 Pray always for purity and love
+++
Please report any inappropriate ads or content